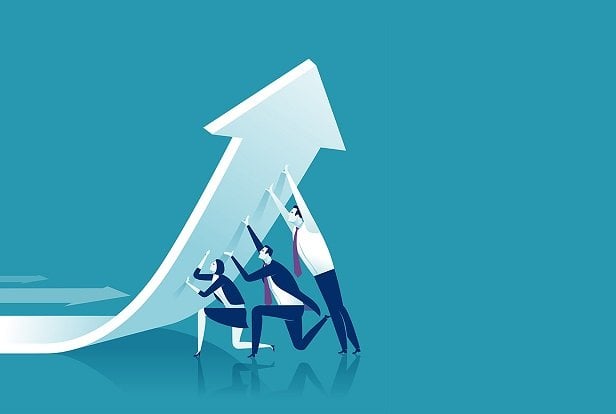 The on-demand lifestyle is here to stay and now that includes food. Farm to fridge, dark kitchens and micro-fulfillment centers have sprung up. As such, industrial assets and retail space are being designed differently to help meet this need. But the big question remains. Is the supply keeping up with the demand?
Panelists during a breakout session during the 2020 CREW Network Convention tackled that question and looked closed at how retailers are making significant investments in their physical distribution infrastructure.
Low vacancy rates are pushing demand beyond primary cities and into secondary and tertiary markets explained panelists. "While Covid has been devastating globally it has been a boom for the industrial market," said Mindy Lissner, EVP of CBRE Inc.
According to Lissner, there is a demand like they have never seen before. And it is for all types of industrial "Right now there are several large requirements for pet food, furniture, home deliver groceries and more."
But what's interesting, Lissner added is that e-commerce as a percentage of total online retail sales has increased 25% in the last six months to a year. "I don't think it is going away. Buyer shopping habits have changed and the demand for the space is here to stay."
That supply is having a hard time keeping up with demand. Bethany Clark, senior managing director at Cushman & Wakefield, for example, pointed out that markets across the board are seeing the impact of the demand. "The demand is really following the footprint as a consumer."
When looking at the supply chain, Clark said, many companies are looking at what they need to adjust for the future. "Supply chains have gotten so lean."
Lissner adds that it is about having that "safety stock." Today's environment reminds them that "they need to have back up so they can stock their shelves."
Lissner also pointed out that there is a lot of money now chasing industrial and she has seen a lot of reuse of retail to industrial. Many regional malls, for example, are converting. "A lot of the factors that make site selection for malls also work well for industrial," she explains, noting that they are close to the consumer, labor and most are also close to major highways. The biggest challenges, though, are the zoning, pricing and understanding the demographics. "The hard part is also understanding use types within the same property. People don't like to mix trucks and cars."
Those who convert stores and adapt–such as Best Buy who converted 250 stores to shipping depots—will do well. "They [Best Buy] did a great job of redefining themselves and integrating omni-channel and doing click and pick," Lissner explained. She also noted that stores like Target, Walmart, Home Depot and Lowes have also adjusted well. "They all make sure the products that are in demand are sitting by that pick up counter so people who come into pick up their items pick up five other items."
Check back for more coverage from the 2020 CREW Network Convention and check out our other coverage below.
CREW Network Conference Launches With Inspiring Business Story
Commission, Diversity Gap Wide According to 2020 CREW Network Study
2020 CREW Network Convention Now Safely Accessible, Moves Virtual